Our 60L CO2 canisters work with virtually any mainstream machine, including Drinkmate, Aarke, and most SodaStream machines.
Soda Sense 60 liter CO2 canisters are compatible with almost every soda machine on the market today due to the commonly used threaded nozzle at the top.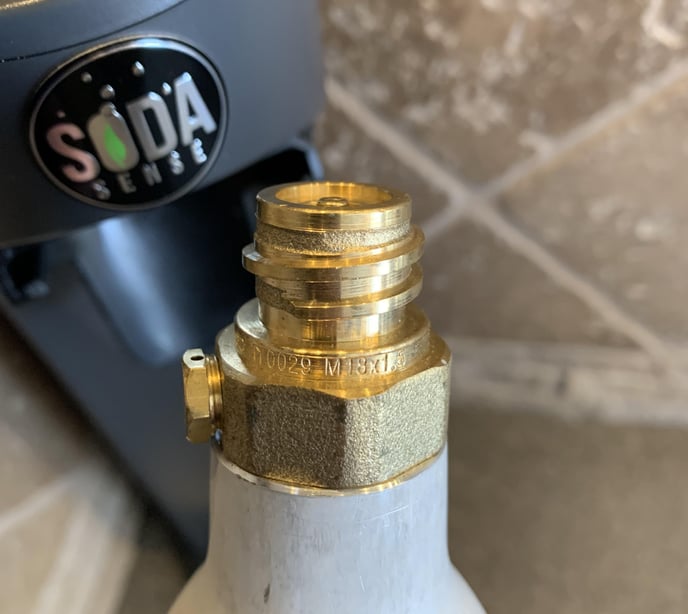 The list of machines Soda Sense CO2 canisters are compatible with include:
SodaStream Fizzi
SodaStream One Touch
SodaStream Aqua Fizz
Drinkmate soda makers
Aarke machines
Samsung refrigerators
And many more!
However, some machines on the market have been designed to only accept specific canisters.
Soda Sense CO2 canisters are NOT compatible with the following brands/models:
SodaStream Terra
SodaStream Art
Cuisinart brand soda makers
Primo Flavorstation
EverPure brand water systems
Mr. Butler brand soda makers
If you have any additional questions about machine compatibility, please reach out to our support team.