Lost or damaged your existing empty refill box and need to send your empty canisters back for a refill? Follow the steps below to get your FREE replacement box and keep the bubbles flowing:
1. Login to your account

2. Click on "Manage Subscription".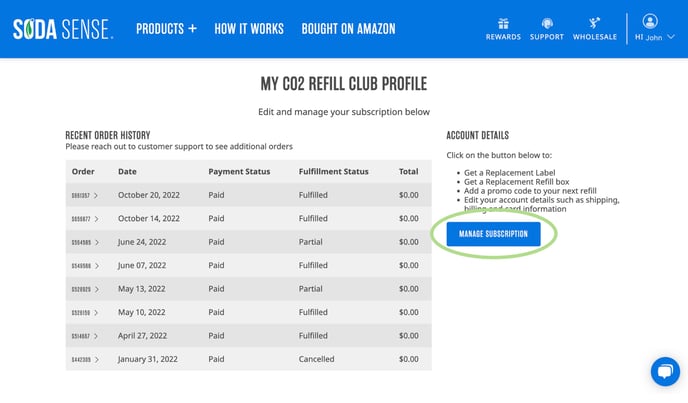 3. Click on "Request Replacement Box".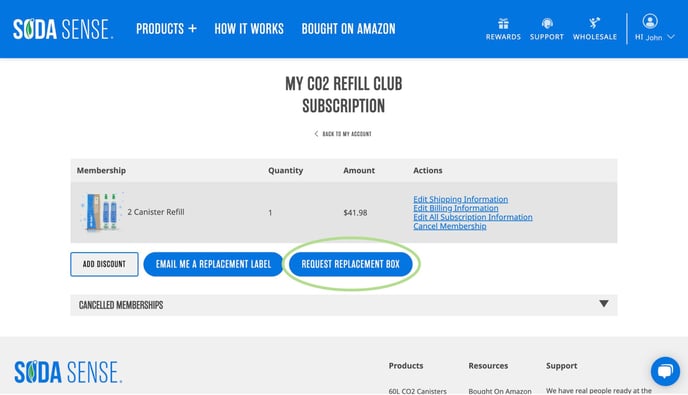 3. Confirm you want a new refill box, and we'll send a brand new empty refill box to you so you can return your empty canisters for a refill straight away!

If this didn't work for you, please contact our Customer Service team and they will get you taken care of:
Reach out to Customer Service to get your replacement box. They'll send an email with further instructions on the next steps.
You can contact us by phone or email.
Phone support available Monday - Friday, 8:00am - 5:00pm CST
Phone: (833) 262 - 7927
Email: customerservice@sodasense.com